I started Partyzz! because we just love parties at our home. Yep, just as simple as that. I love planning ahead, creating a theme with all the matching stuff that comes with it. From invitations to goodie bags. As a mom of two young ladies, and with two bonus daugthers, I like to add a personal touch to our parties.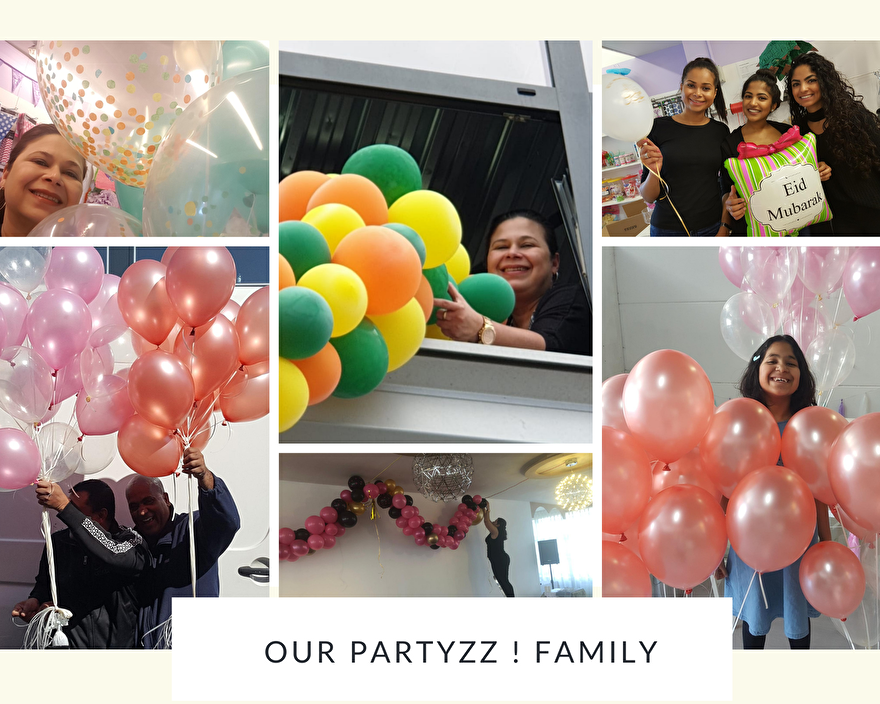 Living in the Netherlands, I soon found out that there werent't that many stylish party decorations available. When looking for something unique and different, I couldn't really find what I was looking for. As a South American descent, I am much more used to big parties, with lots of decorations, sweet tables, gifts and goodies for the guests.
That's why, when the opportunity presented itself, I took the leap and started a shop of my own. An adventure for sure ! With my husband and daughters jumping in when needed, I've come along way with my party supplies adventure :)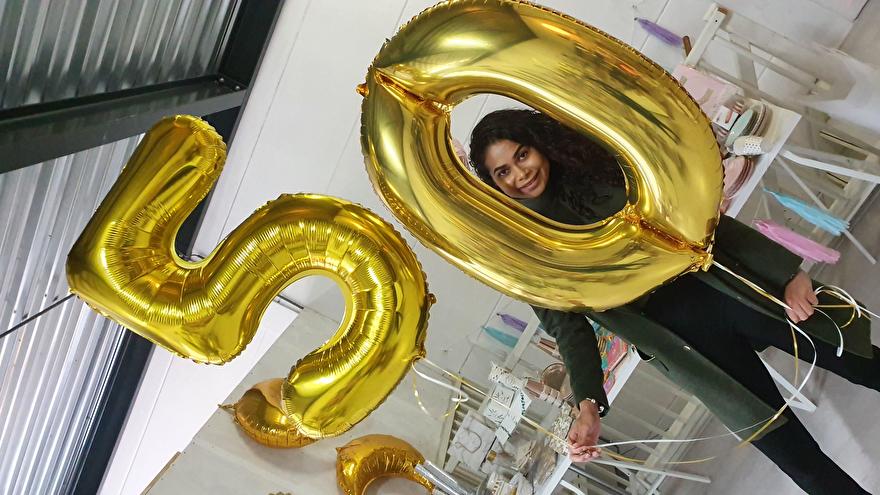 I started out in July 2014. As a hobby, next to a busy part-time job as a news presentor and editor at a broadcasting station in the South of Holland. Partyzz! gives me the chance to be creative and enjoy helping customers at what we all love doing ( I guess) , throwing one great party! I try to give personal attention towards my clients and I enjoy knowing that our products can add more fun and style to that special celebration in your lives.
Since 2021 I have also added Partyzz prints, a printing service for personalied balloons, textiles and other gifts.
I try to make a difference, by offering more than the standard balloons and bunting, by also offering decorations for special religious occassions such as Eid Ul Fitre and Divali. I personally pick items of which I think will be to taste of my clients. Shopping around the globe for them. I try to approach female artists, designers and retailers, because I believe we ladies should team up and support each other more! The Dutch television and news papers have noticed my diverse products, and reported about me and my Ramadan & Eid collection on a few occasions.
See those interviews at RTL News, NTR and TROUW
I do hope you will stop by often and shop at Partyzz! In the mean time, follow us (and like us ) on Facebook and get inspired by our Pinterest pages and Instagram. If you have any questions at all, mail me at info@partyzz.nl. Let me help you style up that party!
Happy Partyzz!
Sharma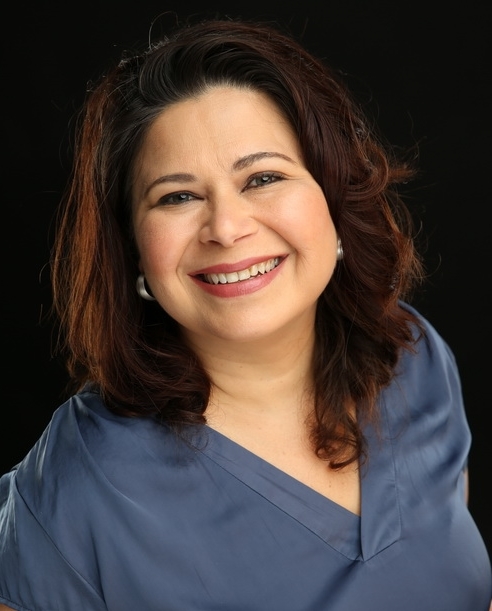 Languages
Why Partyzz! ?
Lovely products at great prices
Shipping within 2-3 days
Shipping within NL € 6,95
Mailbox delivery € 4,95
Returns within 14 days