What better way to celebrate your FIESTA than with a colorful Piñata ?
A long tradition flown over from Mexico. Choose your model,shop at Partyzz! and fill up the pinata with candy and small favors.
Use our pinata stick and blindfold to complete that fiesta Latina touch during your party!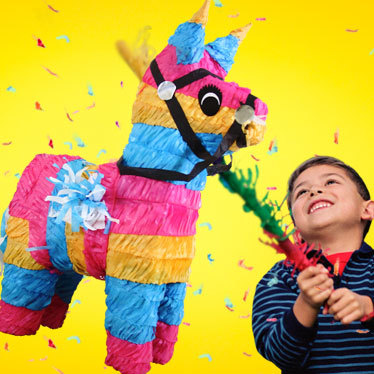 Languages
Why Partyzz! ?
Lovely products at great prices
Shipping within 2-3 days
Shipping within NL € 5,95
Mailbox post ? We'll return € 2,00
Returns within 14 days